Web Cams
Photos are a great way to see what a place looks like. Video are even better because you see the scene up close as it changes from time to time.
Leavenworth Chamber, Washington State
Chamber of Commerce in replica Bavaian town of Leavenworth, Washington State
Camera ID: 0002
Altitude: 1,100
Latitude: 47.5978
Longitude: -120.6580
Description: View of Leavenworth Bavarian Village front street. Maintained by Leavenworth Chamber of Commerce
Source: Leavenworth.org
Kahler Glen Golf & Ski Resorts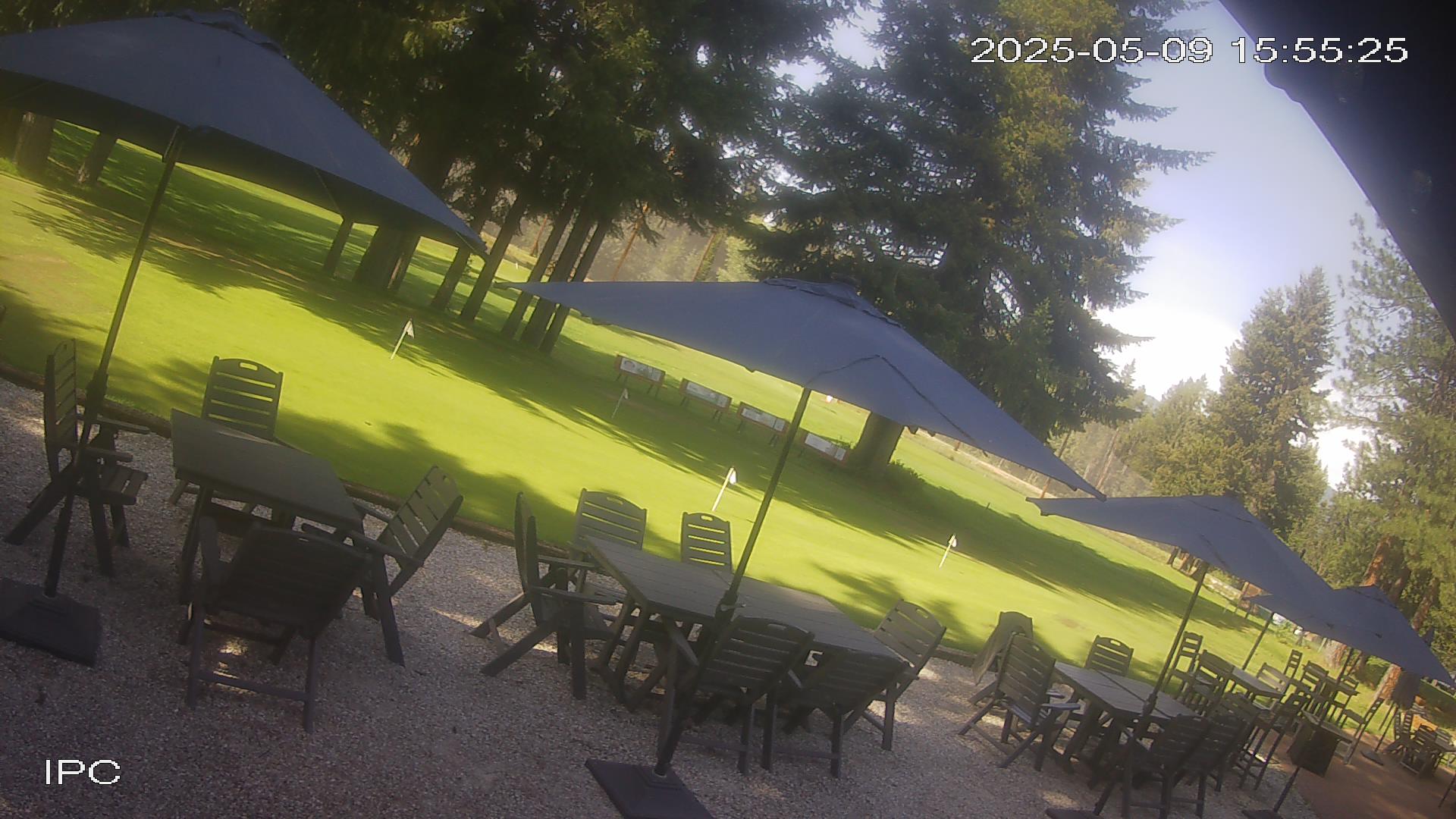 Kahler Glen Golf Course Lake Wenatchee Washington State
Camera ID: 0031
Description: Tucked next to Lake Wenatchee in the Cascade Mountains near the Bavarian them town of Leavenworth Washington, a pristine golf course with lodging.
Source: KahlerGlenVacationRentals.com
Leavenworth Golf Club
Leavenworth Golf Club
Camera ID: 0167
Altitude: 1100
Latitude: 47.583073
Longitude: -120.673149
Description: One of the most pristine golf coures in the Northwest located and within a mile of the Bavarian town of Leavenworth. Experience the majestic mountain views, the Wenatchee & Icicle Rivers
Source: LeavenworthGolf.com
Ponderosa Community Club
Clubhouse Deck Facing SW
Camera ID: 1081
Altitude: 1,870
Latitude: 47.733814
Longitude: -120.661140
Description: Community Club at Ponderosa Estates in the town of Plain, Washington State. Private community on the Wenatchee River.
Stevens Pass Ski Area Lodge Upper Skyline
Upper Skyline Cam Stevens Pass Ski Area Lodge
Camera ID: 0013
Description: Higher in elevation means more snow in winter, spectacular drive in summer.
Source: StevensPass.com
Snoqualmie Pass Hyak Freeway, Washington State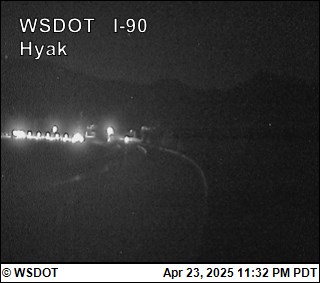 one of four ski resorts at Snoqualie Pass, Washington State
Camera ID: 0006
Altitude: 2,810
Latitude: 47.3888
Longitude: -121.3994
Description: Freeway by Hyak Ski Area part of the Snoqualmie Pass Ski Resort. Checkout the driving.
Source: WSDOT.gov
Snoqualmie Pass Summit West, Washington State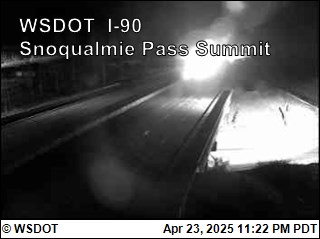 One of four ski resorts on Snoqualmie Pass, Washington State
Camera ID: 0005
Altitude: 3,012
Latitude: 47.4237
Longitude: -121.4169
Description: West Ski Area at Snoqualmie Pass. Gentle terrain and night skiing too.
Source: WSDOT.gov
Leavenworth Icicle River Trail
Leavenworth Icicle River Trail
Camera ID: 0089
Description: Cross Country ski along the icy Iccle River. A wonderful walk when the snow is gone.
Source: SkiLeavenworth.com
Mission Ridge Ski Resort
Alpine Ski resort above town of Wenatchee Washington State
Camera ID: 0004
Altitude: 4,570
Description: High above Wenatchee Washington is dry snow, clear skies and a brand new quad chair. This is a view looking back toward Wenatchee.
Source: MissionRidge.com
Stevens Pass mountain highway West, Washington State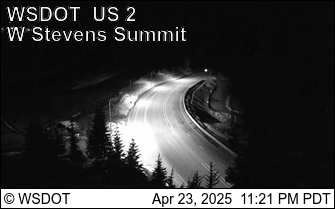 Camera on western side of Stevens mountain pass in Washington State
Camera ID: 0009
Description: Washington State Department of Transportation Camera at Stevens Pass. Looking West.
Source: WSDOT.gov
Stevens Pass Ski Area Summit Lower Skyline
Lower Skyline Stevens Pass Ski Area Summit
Camera ID: 0014
Altitude: 4,000
Latitude: 47.745445
Longitude: -121.088846
Description: You usually can't see the top. But this will show you the weather and the fun at Stevens Pass.
Source: StevensPass.com
Day view
Night view
Day/night view
Live view